Actually, this idea has been floating around in my head for a while now. I have a verandah that faces South and gets hit by the afternoon sun most days. (It does get quite hot there during the summer months).
Anyway, this morning after thinking about it, the work that I had done out in the front yard would work in quite well. All that was needed were about 1/2 tall wooden garden stakes that you can buy just about anywhere and some shade/wind cloth to attach it.
It has had some fine tuning since the photo was taken.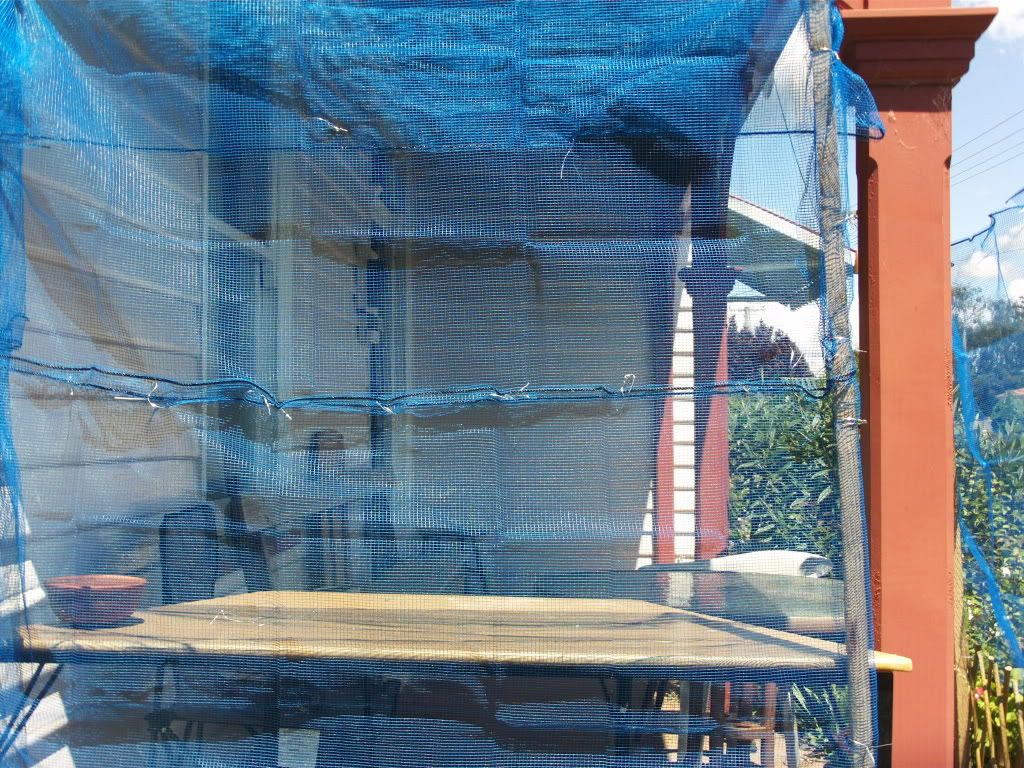 Now, I didnt want to spend a whole lot of money and wanted it to be something that was moveable and taken down quite easily if needed.. (not sure how that will work considering that there will be creepers growing all over it) .. but by next summer it should be a cooler place to sit, have a cuppa and read the paper or a good book. <grins>
Now all that is needed is some good plants hanging in pots to help make it a greener, cooler place tos sit..